Affordable web design for Shrewsbury businesses
If you run a business in Shrewsbury, you don't just need web design Shrewsbury. You need a website that pulls visitors to your site and then be able to find the information they were looking for.
If your customers can't use your website because it's slow, broken or hard to use, they're not going to hang around long.
We specialise in mobile-friendly website design & development. We build interactive web experiences that are engaging and convert visitors into customers. Every step of the journey is bespoke to your needs, from the first idea to the final product.
Examples of web design in Shrewsbury
Below you'll find some of our Shrewsbury web design services. We're passionate about helping Shrewsbury small businesses grow online, and we go above and beyond to make that happen.
As with all our website design services, besides a great website that works for you, you'll get the best customer service experience imaginable. We're a dedicated bunch here at StoryThreads and that's reflected in our reviews on Google, we're a five-star website design service.
Professional Services Website Design
"I almost didn't want to write a review as I don't want Storythreads to be getting too busy. Passionate about website design, SEO and PPC, plus they enjoy explaining the process and strategy behind their actions. Highly recommended."
– Steve Embrey, LG Financial Planners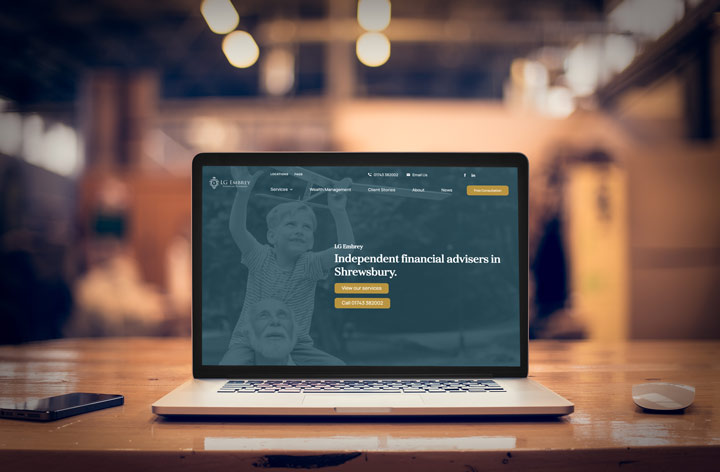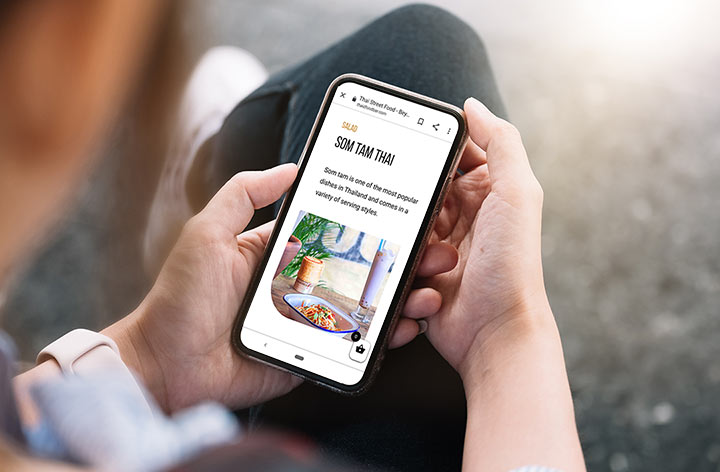 Restaurant Website Design
"We required a website quickly & StoryThreads got in there and done the job, fast! Their approach to marketing, web design and SEO is next level. An absolute pleasure to work with. AAA+."
– Ben Mattey, Thai-D Food Bar
eCommerce Website Design
"StoryThreads have built two websites for us now from completely different sectors & I would not hesitate to recommend them. They listen, understand and deliver to a very attentive and high standard.
– Dilwyn Jones, Sabrina Tours Ltd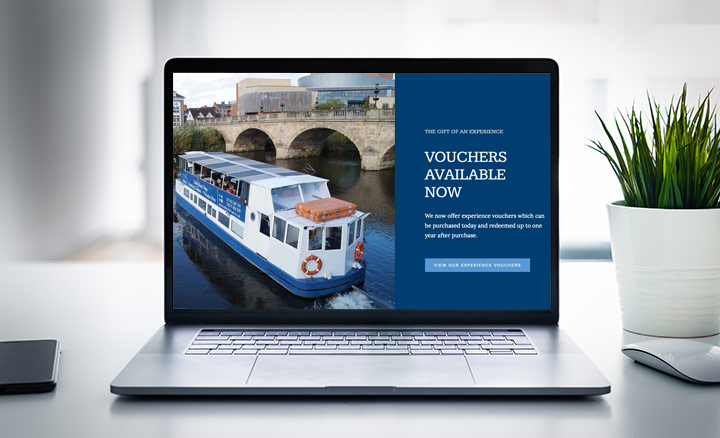 Our website design services
SEO-focused web design that converts
There are lots of small businesses in Shrewsbury, who are looking for a website that performs. We build sites that are not just about designing great looking, fast loading or optimised for search engines. We build sites with your customers journey in mind. That means our big focus is not just to grow site visitors, but to get those visitors to make an action. That might be making contact, downloading an asset or on an eCommerce website, making a sale.
Included with every website
Unique design
All our websites are designed in Adobe XD before being coded by our Shrewsbury-based web dev team. That means your site will be made to suit you and your business perfectly.
Mobile optimised
Every website we build is designed to work on tablets and mobile phones. So no matter where your customers are, they can access your website as you intended it, for the ultimate online experience.
SEO optimised
SEO is in our blood. Our Shrewsbury-based SEO team will ensure your site is optimised for the right keywords – positioning you in the best place for obtaining new leads or making more sales.
Easy to use
Building on your website shouldn't be difficult to do. That's why we make sure all our clients understand and can use their new website so they get the most from it.
How our Shrewsbury web design service works
Here's a quick overview of how our Shrewsbury web design service works:
– Getting to know about you and your business, what you want from your new website and rough timescales for completion.
– Putting together designs and reviewing before we move forward to the web development stage.
– Taking design ideas and making them into a fully functioning website.
– Looking at what we've already done and making sure it matches your expectations.
– Moving from a development website to it being visible on the internet.
Frequently asked questions
Choosing a Web Developer in Shrewsbury
StoryThreads
2021-05-06T18:15:32+00:00
Are you looking for a web developer in Shrewsbury? You may have noticed there are many Shrewsbury web developers out there, so how do you choose the right one? The first thing you need to consider is what kind of website you want to build. Are you building a Shrewsbury eCommerce website? A site to profile your business or are you looking at building a more complex website such as a corporate website. Let's take a look at the things to consider when hiring a Shrewsbury web developer.
Technological requirements
For most people, a WordPress web developer is the go-to choice. We've built websites throughout Shrewsbury, Shropshire and beyond for small and large companies. WordPress is the most used CMS (Content Management System) in the world. It's easy to learn how to edit and so once your site is up, you're good to go. But it's not always that simple.
Larger companies require backend technology that involves complex databases, scripts and APIs. Hiring an expert in this field is imperative in the long run. At StoryThreads, our core focus is user experience, SEO and converting visitors into customers. We work side-by-side with a partner agency for complex projects. We prefer that we keep our focus on what matters to us, pure digital marketing.
Design requirements
This is the look and feel of your website. These days there's certainly a performance issue to fight with for website design. Many Shrewsbury web designers have designed with those standards in mind, and things are changing. Mobile is becoming the prominent focus for search engines like Google. So being on top of the latest web design standards is really important if you want the best experience for your customers. What's more, if you're benefitting from SEO, a heavy website design is no longer in vogue. The best bet is to ensure your site is designed for all devices and loads quickly off WiFi.
Business requirements
Our Shrewsbury web design team are all professional marketers and journalists. We know businesses better than most, it's our USP. That means we build websites to sell, educate or profile your business. We're big on usability and understanding how visitors use a website. Our goal is to make the most of your investment.
Budget and requirements
Any creative digital agency worth their salt will let you know the total cost and ongoing annualised payments upfront. It's about being transparent, and that builds trust. It's worth remembering that professional website design doesn't come cheap. It can be cheap. But if your goal is to have a futureproofed website that challenges other websites in Shrewsbury or beyond, the investment is worth it.
How Long Does it Take to Build a Website?
StoryThreads
2021-05-06T15:12:46+00:00
While it's possible to build a simple website in just a few hours, a professionally designed website takes much longer. It all depends on the size of your website of course. Factor 2-3 weeks for research/ideation, then another 4-6 weeks for design, development can take 2-4 weeks and then a further 2 weeks for adjustments. Ideally, you'll have already started to write the content otherwise the time to completion can take even longer.
The first stage of web design is the most important. Getting the research and ideation down correctly will save going back and fixing things you wish you'd thought about before. What we're talking about here is what the website does and how you want users to flow across it, visual ID & SEO optimised content. From there, it's all about putting those ideas into a wireframe design. Wireframes are a great way of expressing design without lots of coding. Because the design is dialled in at the start, the development should flow like a fine wine. After that, it's about the fineness.
So if you're looking to build a website fast, it's possible to condense these processes. But failure to stick to the guides will only lead to heartache later on.
How Much Does Website Design Cost?
StoryThreads
2021-05-06T15:13:55+00:00
If you look to build a website yourself on a CMS like WordPress, you'd be looking at a starting cost of around £300-500. To add to your website cost you have hosting, that's another £120, to begin with. To hire a developer a website price would start at £1,500 for a site with around 8 pages. You may be asking why does website creation cost so much more? A professional designer brings with them experience.
An experienced website designer will consider site speed and accessibility. Then there's great navigation, UX and making the whole thing have an endpoint i.e. converting visitors into customers. And let's not forget Search Engine Optimisation (SEO). A well-optimised site drives traffic. A poorly thought out SEO strategy means you'll be fighting an uphill battle from the start. So when you think about it, the cost of getting a website designed is pretty good value.
So how much is a website in the UK? We think a fair starting price is £1,500 with hosting on top. That goes up to £2,500 for a slightly larger website of 16 pages. For something much bigger, we think around £4,000 is about right. For a fully developed corporate website, the sky is the limit. It all just depends on what you want to do and how unique you want your new website to be.