SEO and UX development increases organic traffic by 67% and a 4% uplift in conversion rate
Redesigning the digital market place for one of Shrewsbury's favourite attractions
Keeping ahead of digital trends is often one of the most difficult things a business can do. Everything can change in an instant.
The impact felt by those changes became apparent to Sabrina Boat when they dropped off the rankings on the TripAdvisor website due to algorithm changes. This highlighted to them how vulnerable their businesses was when relying on 3rd party websites.
StoryThreads were called in to do a full audit of all Sabrina Boats' digital touchpoints. The aim was to develop a clear strategy to build awareness nationally and to convert passive viewers into active customers.
"The team at Sabrina were already astute marketers and so they really bought into owning 'Digital River Severn' and that's what we did. They even outrank Shrewsbury Football Club in the Summer."
– Jamie Smith, MD at StoryThreads.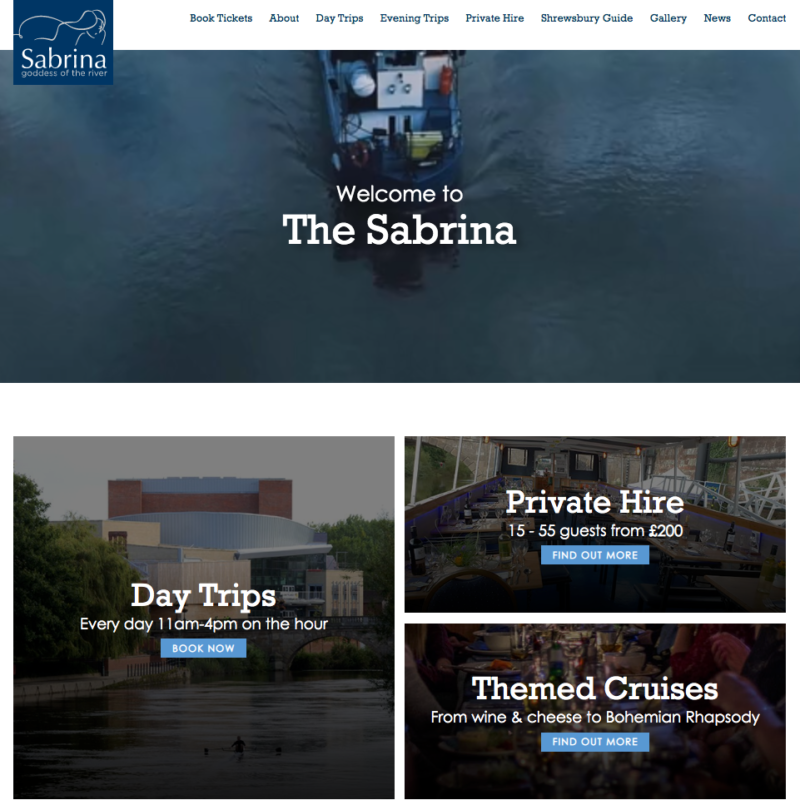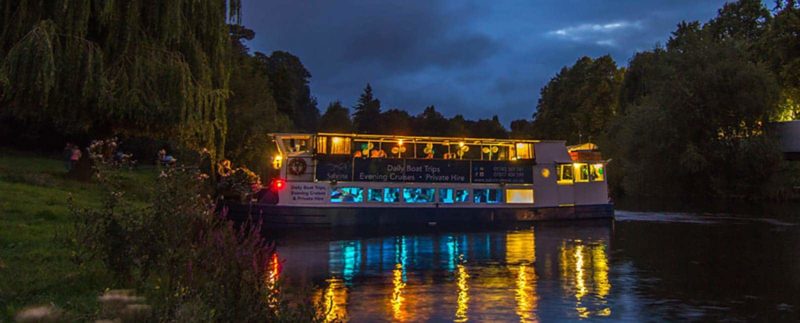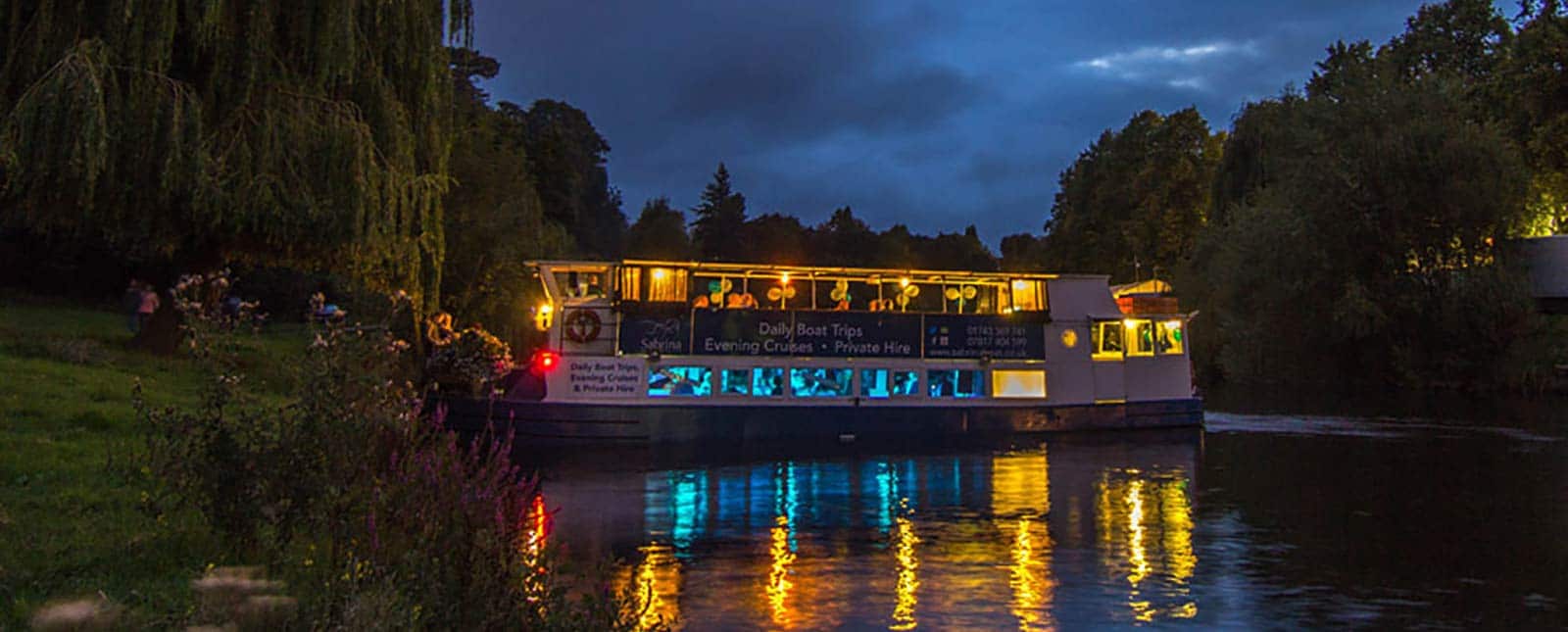 What we did
What is unique about Sabrina Boat is she's the only passenger cruiser on the River Severn in Shrewsbury. And what makes the experience even more enjoyable is the very knowledgeable skipper who gives an overview of Shrewsbury's history and the story of the river. We replicated that passion for all things Shrewsbury and the River Severn into the content.
Specifically, we created six news articles all optimised for SEO, the result was an extra 18,000 visitors to their site in 2019. Some of the unique content included interactive walks, embedded within the site to accompany the written guide, designed to keep the user on the page for longer. Those six pieces of content have resulted in six Featured Snippets in Google. If you don't know, well Featured Snippets are the SEO gold star in Google search.
Over time though we realised that there simply wasn't the flexibility in the bespoke CMS to A/B test results to tweak the UX of the site. So we built them a new website using the data we'd developed over the last two years. By analysing Google Analytics for goal conversion, we fine-tuned the visitor's experience; reducing bounce rate and improving the engagement.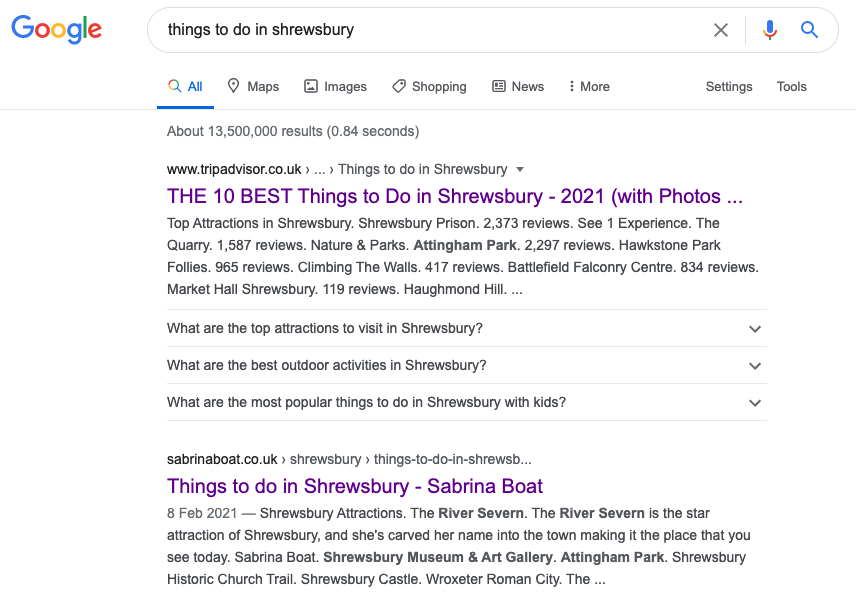 "Quite incredible results on google. Very good value for money; there isn't much Jamie can't do."
– Dilwyn Jones, Sabrina Boat