Climbing to the top of Google through SEO and website design
Helping Scottish tree surgeons branch out into digital marketing
Ali Wales Tree Solutions are a respected tree surgeon company in East Lothian. While business is blooming, they recognise the importance of reaching out beyond the canopy of comfort. StoryThreads helped them build their digital platform.
"Building a website from scratch requires total immersion into their field. Too many site designers skip over the important bits that help build credibility and trust."
– Jamie Smith, MD at StoryThreads.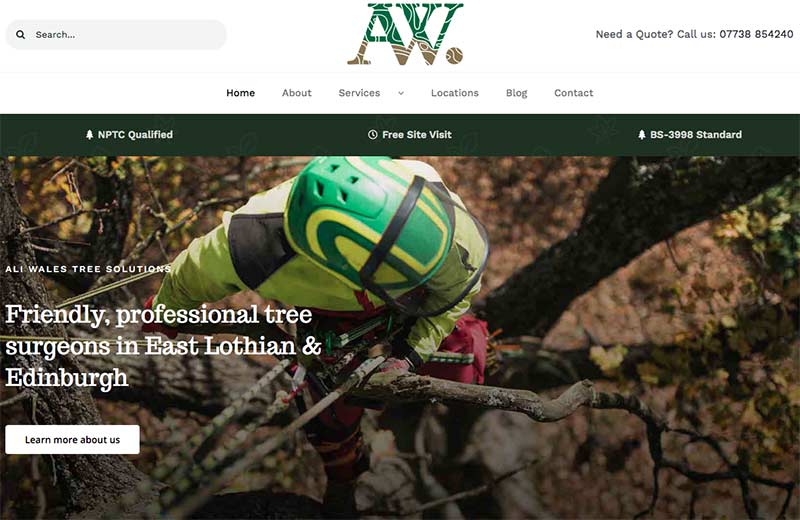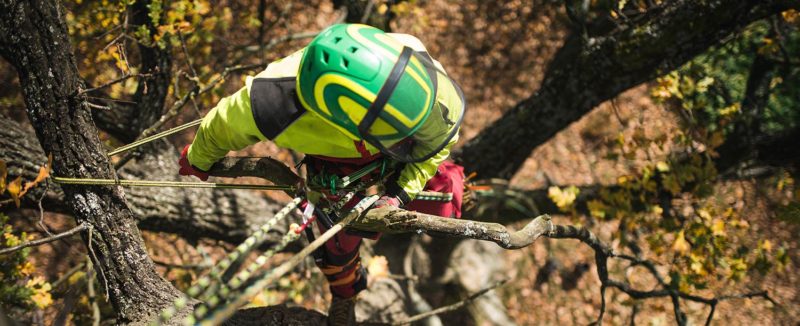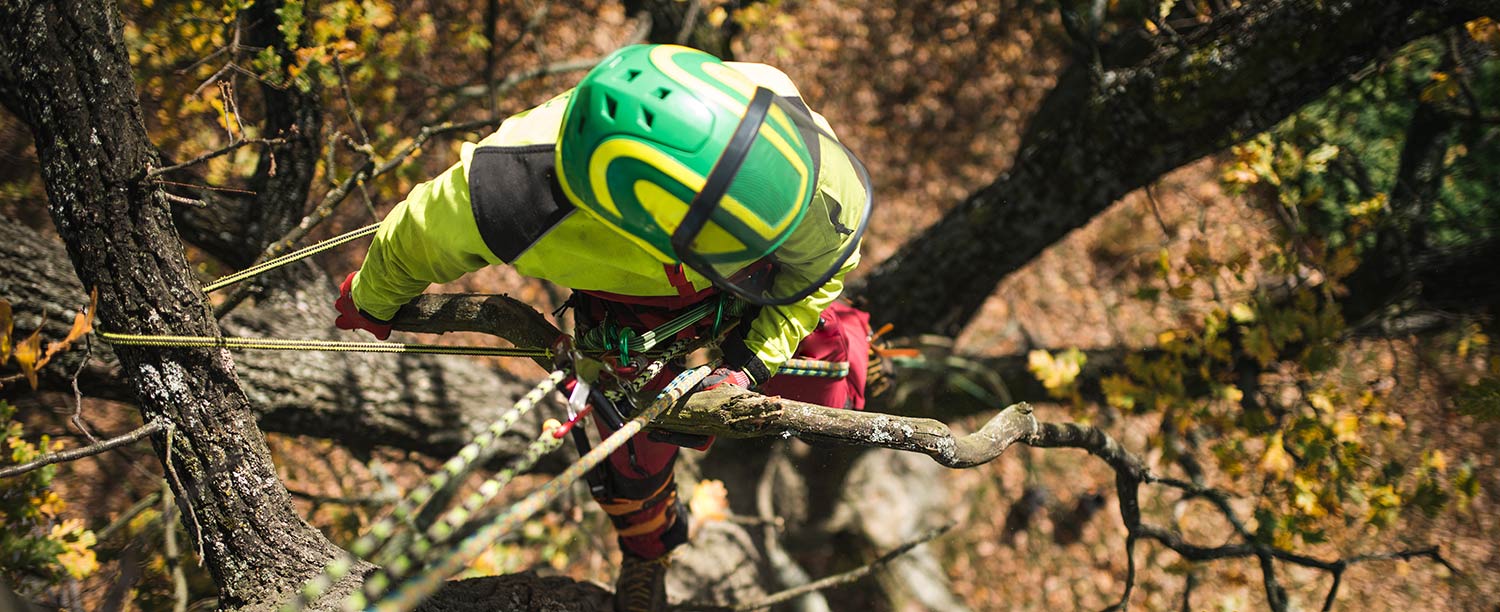 What we did
Writing a whole website is very time-consuming in the beginning. Considerations such as tone of voice, experience and the service/product offer all play a massive part in content production.
Ali Wales Tree Solutions provided guidance throughout the project, this enabled StoryThreads to perform an in-depth analysis of specific keywords relating to the industry. Our research included local and national competitors, drilling down into their content enabled us to ensure what we created would surpass the value of their site.
Helpful content converts, which is why we wrote the website like a self-help guide, this builds trust with site visitors.
Mobile usability also formed a large part of the project. So searchability became a critical success factor, as did website load speed on mobile. If you're not loading fast on mobile these days, you may as well forget it.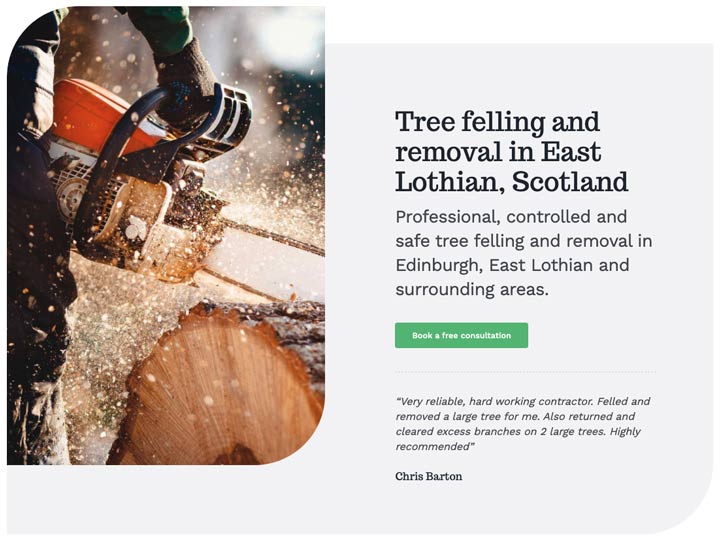 "It's hard to find a business like these guys. They have a genuine interest in what we're doing and it really makes the difference."
– Ali Wales, Tree Surgeon