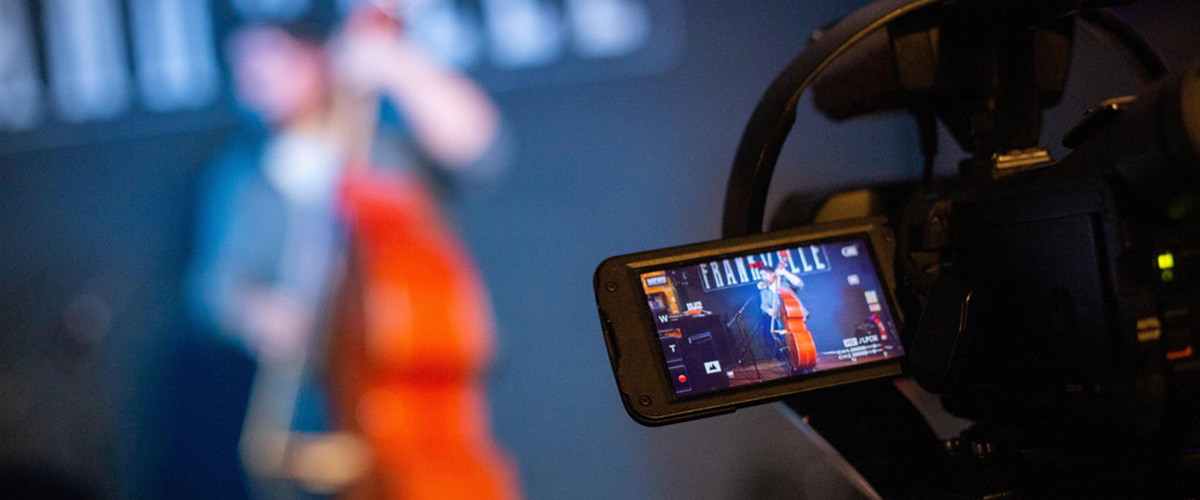 Our Shrewsbury-based video production team aren't just creatives. We're journalists with an art for turning a well tuned strategy into a highly compelling immersive experience.
We're also really helpful at helping our clients create their own video masterpieces.
Want to discuss a project? Call us on 0330 133 4313 or send us a message.
RECENT EXAMPLES
LATEST VIDEO PRODUCTION WORK
LATEST VIDEO PRODUCTION WORK
We create engaging videos that help profile your business and make more sales. Take a look at some of our video production projects.
CORPORATE VIDEO
ORANGE AMPLIFIERS
Website Design, SEO and Content for Shrewsbury-based financial advisers, LG Embrey.
PR VIDEOS
THAI-D FOOD BAR
End-to-end website design, content production and SEO optimisation for restaurant start-up Thai-D Food Bar.
VIDEO ADVERTS
SABRINA TOURS
Digital marketing transformation within one of Shropshire's most loved attractions, resulting in exponential growth on digital.
"A unique approach to marketing with a first-rate knowledge of SEO. Tailored service to your needs, no 'one size fits all' solutions here."
– David Gregg, Albert's Shed
HOW WE CAN HELP
OUR VIDEO PRODUCTION SERVICES
OUR VIDEO PRODUCTION SERVICES
KEY QUESTIONS FOR SUCCESSFUL
VIDEO PRODUCTION
VIDEO PRODUCTION
Video production isn't just about creativity. It's about really getting under the hood of your brand, and developing an effective strategy that sells. Below you'll find some of the questions to tease out video gold.
"Incredibly inventive, creative and professional with forward-thinking marketing strategies that will guarantee to put your business on the map!"
– Katie Romney, Inspired in Spirit
HOW WE WORK
OUR VIDEO PRODUCTION PROCESS
OUR VIDEO PRODUCTION PROCESS
No two businesses are the same, even if they compete in the same sector. That's why we always start from the ground floor and work our way up. You can find more about our video production process below.
TALK TO US
TALK TO US
To discuss your project you can fill in the request form below. If you'd prefer to have a chat about your project simply give us a call:
0330 133 4313
How To Choose The Right Video Production Company
StoryThreads
2021-08-23T16:32:52+00:00
Video marketing should always start with a well thought out strategy. A strategy is not the kind of video you make, but more about what do you want to gain from doing so.
Our video production agency has developed a name for our no-nonsense approach to video marketing. It's where journalistic rigor meets marketing strategy.
We craft compelling content that tells your story, delivered to the people that will love it the most.
Is Video Marketing Worth It, Financially?
StoryThreads
2021-08-23T16:30:44+00:00
Producing videos can be a daunting concept. But what about the cost of not making videos?
Take a look at the statistics below to see why so many people are investing in video production: