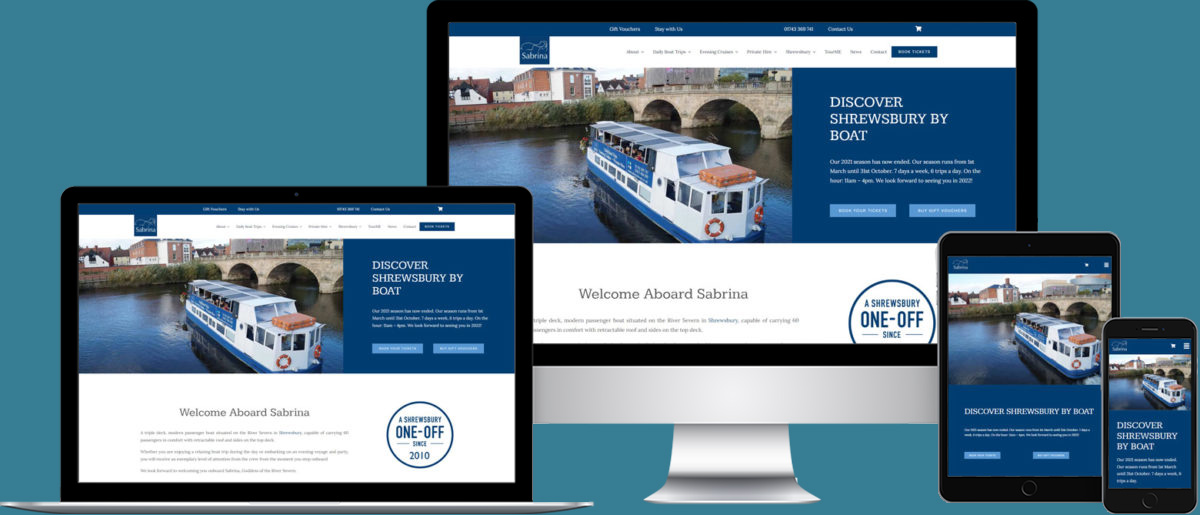 Social Media is fast evolving into something far more organic.
It requires a mix of great planning, well executed strategy and above all else, and authentic voice.
Want to discuss a project? Call us on 0330 133 4313 or send us a message.
RECENT EXAMPLES
LATEST SOCIAL MEDIA MARKETING WORK
The reach and potential that social media is awe-worthy with almost half of the earth's population using one or more social media platforms. StoryThreads can help you lay out a clear content strategy that delivers on-brand messaging and a lot of creative flair to engage your audience. Below you'll find some examples of recent social media marketing work.
SOCIAL MEDIA MANAGEMENT
ALBERT'S SHED
Complete social media management across all social channels with a reach of over 40,000.
SOCIAL MEDIA SUPPORT
SABRINA BOAT
Social media support as part of ongoing integrated marketing campaigns, for Shrewsbury's pleasure boat.
SOCIAL MEDIA ANALYSIS
ASHANTI EMPRESS
Evaluating and supporting festival fashion brand Ashanti Empress to maximise returns across social media.
"A unique approach to marketing with a first-rate knowledge of SEO. Tailored service to your needs, no 'one size fits all' solutions here."
– David Gregg, Albert's Shed
HOW WE CAN HELP
SOCIAL MEDIA MARKETING SERVICES
UNDERSTANDING
SOCIAL MEDIA MARKETING
While most people have a good knowledge of social media these days, as professionals, we try to make the process as efficient as possible. Below you'll find some of the considerations we take when dealing with social.
CONTENT CREATION
 Keeping your copy and imagery engaging and on-brand.
 Our in-house team of videographers can craft anything from a short stock video to a piece of journalistic gold.
 Never worry again if your content is correct, clear and on-brand.
 Using marketing intelligence we can optimise your posts to reach more of your audience.
COMMUNITY MANAGEMENT
Getting back to your customers quickly and on-brand.
Building trust through relationship management.
Reaching out to those with influence in your communities and from within your industry.
Growing your audience organically or through PPC ads.
CONTINUOUS IMPROVEMENT
Keeping on track of your metrics and reporting back monthly.
Discover what content works best and why.
Learn more about who's engaging with your content and how you can reach out to more people with similar tastes/needs.
Assessment of hashtags to reach more people.
TALK TO US
To discuss your project you can fill in the request form below. If you'd prefer to have a chat about your project simply give us a call:
0330 133 4313